These Valentine's Day Style Tips are written in partnership with Eyecare 20/20
I admit it- after I had my first child, let's just say that I definitely sported my pregnancy jeans followed by several pairs of mom jeans for a little longer than I should've. I suffered from a syndrome I've called momjeanitis. Whereas I once a hip chick, who actually cared and took a real interest in the way I presented myself to society before leaving the confines of my house, once I gave birth I suddenly morphed into those mom jean wearers Tina Fey so wonderfully lampooned on SNL. Maybe it was just being in that fuzzy new mom haze, drunk on changing baby poop and being milked like a cow, that I caused me to simply misplace my fashion sense mojo.
Fortunately my attitude towards my appearance has taken a major turn, since I became the mother of a highly precocious, and dare I say it critical 16 year old daughter who is extremely cognizant of my clothing and accessory pairings. In fact my daughter, who was recently rifling through old family photo albums and saw me sporting some post pregnancy mom jeans, being the straight shooter she is, looked me squarely in the jaw and said, "Mommy you are never going to actually go outside like that again,are you?" Of course my son said, "Mommy you will always look beautiful to me and therein lies the difference between daughters and sons, but I digress. So in any event, having my 16 year old at my side is all the influence I need to step up my game, and ditch any tired mom clothing in exchange for some fresh, hip, but comfortable and AFFORDABLE looks!
Keep reading for my five style and beauty tips that are fashion forward, classic and do not include the dreaded mom jeans especially in time for Valentine's day!

#1 Don't be afraid of color! I know I am the first person to dress in all black clothing, as I've always thought it helped to slim me down- but this year I'm ready to add a bit of color to my wardrobe. No, I'm not saying you will see me dressing up in a fluorescent pink pants suit, but I am ready to add colorful accents to my outfits like a bold orange clutch, or a pair of neon yellow sling backs. Baby steps!
I love this Kotur Hola Espey Embellished Raffia Box Clutch
How fun are these MOSCHINO Slingbacks?
#2 Take the time to browse discount stores where you can find designer duds for much less than their designer price tags. Of course this takes patience and the understanding that you will need to comb through racks– but the end result will be outfits that are priceless and on trend.
Go bold with this Gold-tone Kate Spade New Jumbo Jewels collar necklace with oversize resin ornaments and lobster clasp closure.
#3 Accessorize! You can take a plain black dress and add a chunky jeweled necklace, beautiful pumps and/or chandelier earrings and voila you look runway ready. Don't be afraid to try out some scarves, lengthening jewelry, earrings, and fun shoes.
#4. Invest in the grab-and-go pieces. Make sure you have BASICS that can be worn with anything! Skinny, straight, or boot-cut jeans. Buy some leggings. Go for solids so that you can accessorize them, dress them up and down, go from day to night.
#5 Don't forget your FACE! If you have a MAC Counter at your local department store spend some time there to find the colors for you the perfect glosses and a beautiful PLUM lipstick (Yes, plum is for everyone. You just need to find the right PLUM).  And of course YOUR EYES. Get your eyes checked and if you are ready to see eyeglasses free like me—consider LASIK  —it is the ULTIMATE gift you can give yourself to spruce up your style ( just think NO more eyeglasses or contact lenses!)
I finally took the LASIK plunge at EyeCare20/20 with Dr. Cary Silverman. Check out my experience in the video below:
Short for Laser in Situ Keratomileusis, LASIK involves the use of a laser to reshape the cornea from underneath a corneal flap. A specialized laser called an excimer laser is used to perform LASIK, as it is designed to address refractive errors like myopia, hyperopia, presbyopia, and astigmatism. It is utilized to improve vision and remove the need for eyeglasses and contact lenses.  Its main ability is ablating certain aspects of the eye that need reshaping, such as flattening the cornea to treat nearsightedness, increasing the steepness of the cornea to correct farsightedness, and evening out an irregularly shaped cornea to correct astigmatism.
Along with the excimer laser another high-energy laser used in LASIK is the femtosecond laser, which was launched in 1999. Having WaveLight's FS200 in an eye care center's arsenal is a statement that reflects the practice's commitment to delivering state-of-the-art ophthalmology services. Dr. Cary M. Silverman from EyeCare 20/20 uses this femtosecond laser in performing delicate LASIK eye surgeries on patients
In LASIK eye surgery, femtosecond lasers can be utilized to create the incision in the corneal flap instead of the microkeratome, which has a blade. While both types of lasers are efficient at creating flaps during a LASIK eye surgery, many surgeons think that "bladeless" lasers produce a cleaner and much more consistent corneal flap. Since this technology is more advanced than microkeratomes, it has a higher potential for improving the way LASIK is done overall.
I had the surgery and could not be more satisfied with the results—being eyeglasses and contact lens free is like being given a new set of eyes. Everything is more colorful, everything is easier and yes waking up in the morning and not having to fumble around for my eyeglasses and being able to drive at night with zero issues – well it is nothing short of LIBERATING.
Giving yourself the Valentine's Day gift of perfect eyesight is the ultimate style tip and fellas TRUST ME on this one- "Happy Wife equals Happy Life"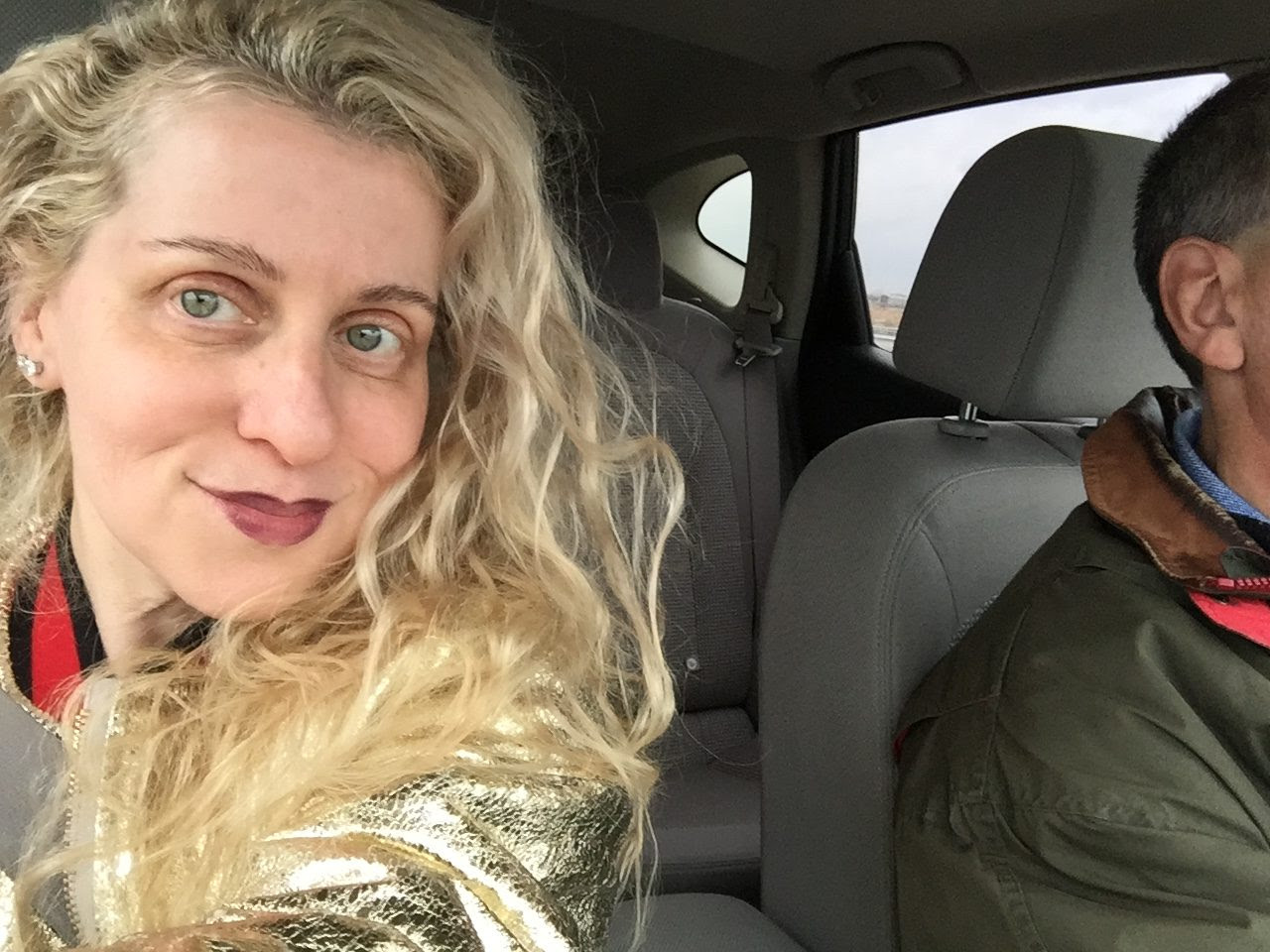 So are you ready to incorporate any of these style tips into your Valentine's Day strut?